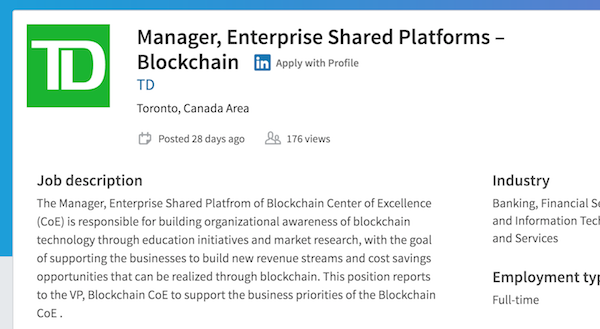 TD is looking for a manager for their "Enterprise Shared Platform of Blockchain Center of Excellence". The position "reports to the VP, Blockchain CoE to support the business priorities of the Blockchain CoE." The ad was posted a month ago: https://www.linkedin.com/jobs/view/236085965.
TD seems far ahead of the other banks in their embrace of blockchain but they're hardly alone.
CIBC posted an ad yesterday for a director-level position in "Emerging Technology". The ad mentions blockchain five times: https://www.linkedin.com/jobs/view/248541648.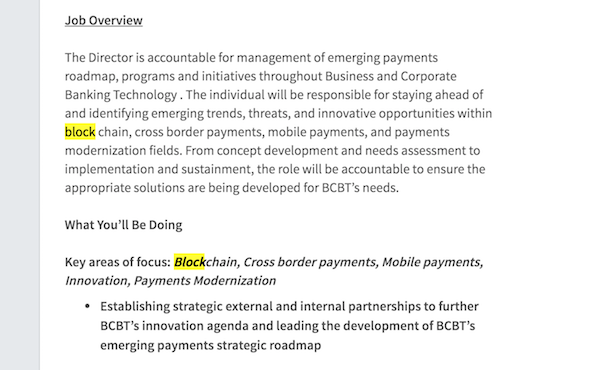 The TMX Group (owner of the Toronto Stock Exchange) wants a new head of "Business Architecture and Governance". The background knowledge that's expected includes blockchain (plus ML + IOT): https://www.linkedin.com/jobs/view/235466263.
These are just a few of the job postings I've seen over the last few months.
Blockchain has made a fairly abrupt transition from the startup community to Bay St. over the past year. I hope in 2017 we'll see some of the products that these new blockchain-savvy employees are working on.
At the very least: expect more blockchain job ads in 2017.