I started my law practice in July of 2013 and immediately began blogging. In the first full month of my practice my law blog received 80 visitors. Two years later, my blog receives around 1100 visitors a month.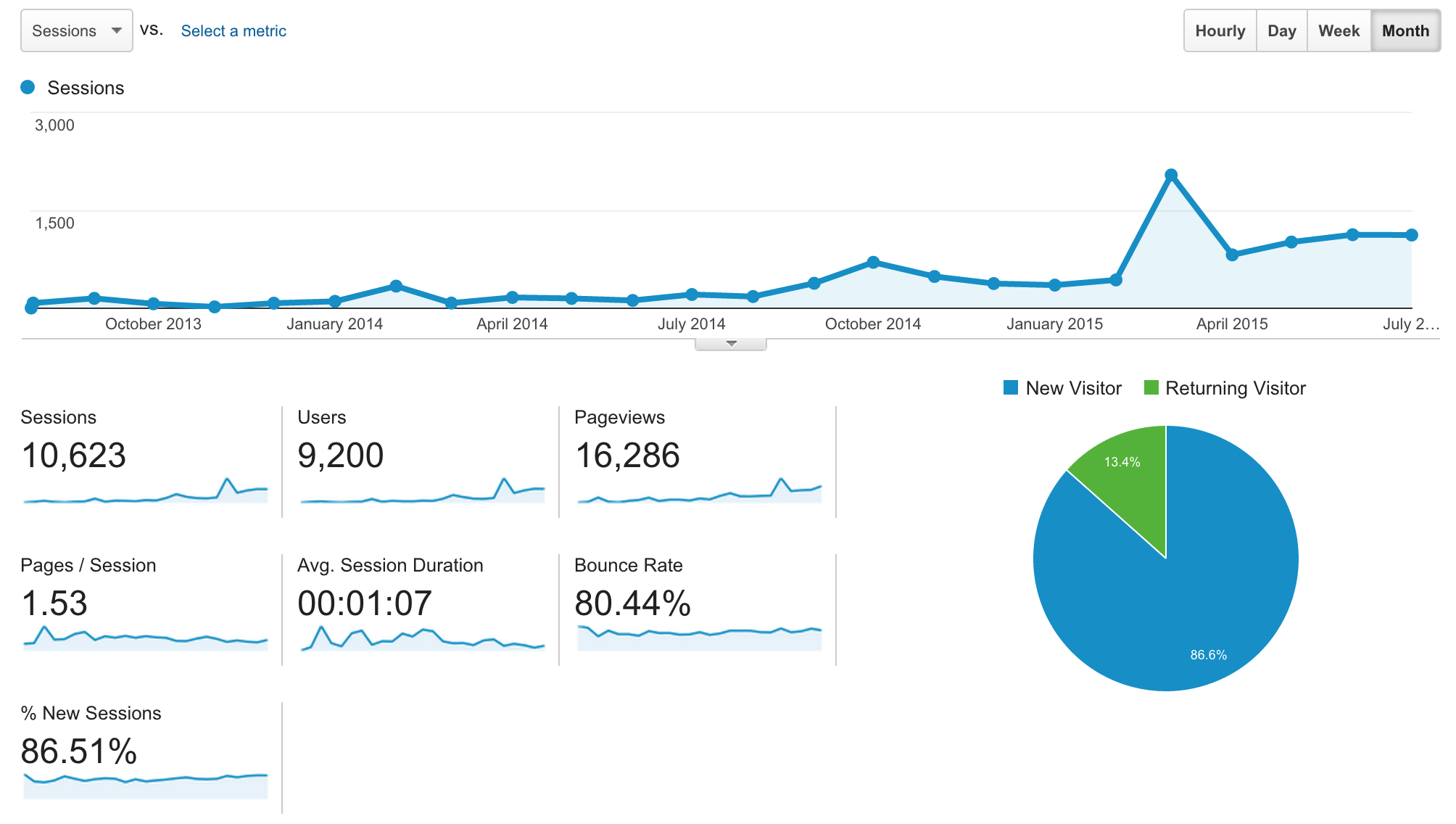 The chart above shows the Google Analytics data for my blog. Nearly 10,000 people have read my posts, with a big spike in readership in March due to a post making it to the frontpage of the Canada subreddit.
My law website receives about half as much traffic but has steadily grown in tandem with my blog. Content marketing is a great way to share knowledge and create awareness with potential clients.