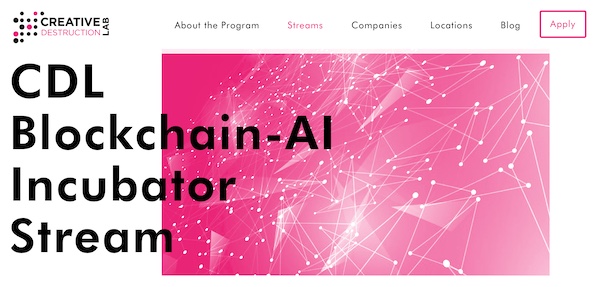 The Creative Destruction Lab, located at U of T's Rotman School of Management, has launched a blockchain-focused incubator program. The program offers mentorship and (up to) $100k USD of investment, in exchange for an equity stake.
The Creative Destruction Lab has a good list of companies that have gone through their wider program, and on the blockchain side they list Tendermint as one of their CDL alumni. Ted Livingstone, the founder of Kik (which launched the Kin token last year) seems to be one of the mentors.
This year's program starts on July 22nd. The application form is here: https://www.creativedestructionlab.com/blockchain-application/.
Email address for more info: blockchain-ai@creativedestructionlab.com