According to coinmap.org I'm the only lawyer in Toronto who accepts bitcoin.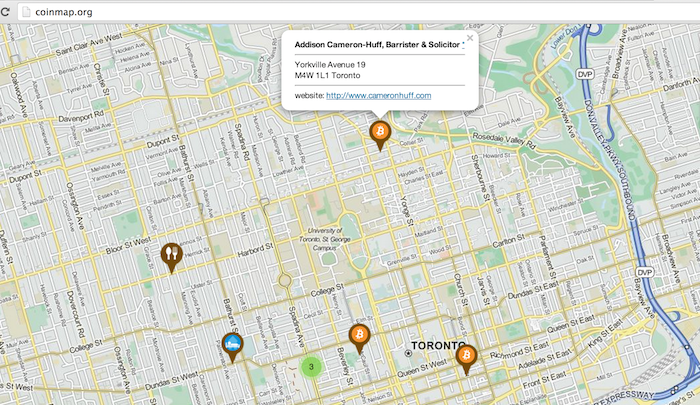 I received my first payment from a client a few weeks ago and it was a very convenient process. I invoiced in Canadian dollars and sent them my "address". They looked up the price on the main Canadian exchange and he sent me that amount of bitcoins to settle the bill.
It's early days for Bitcoin. My fiance noted about accepting bitcoin that "it's like when credit cards first started".