These are the business cards I've used since I started my practice: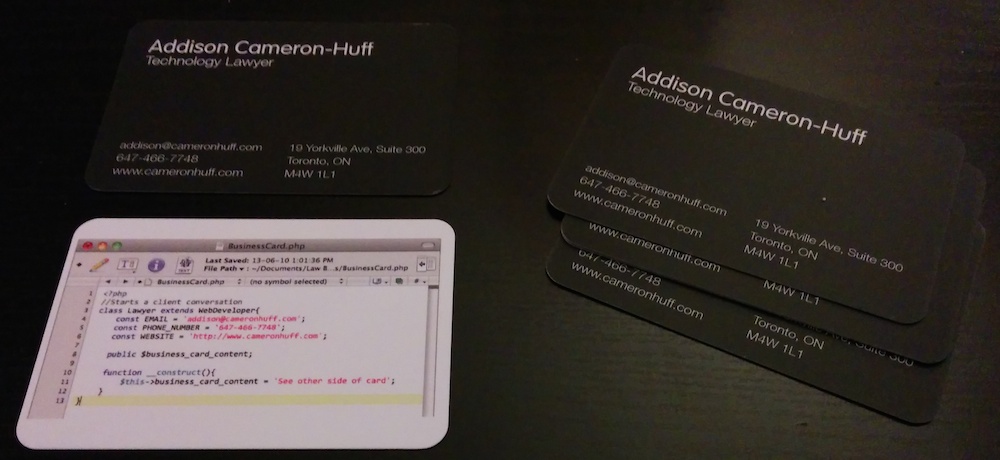 The front is my practice information and the back is real but useless PHP code for a business card object.
I get them from Moo.com, a stationary company that's very popular with designers and developers. They often have 25% off sales.