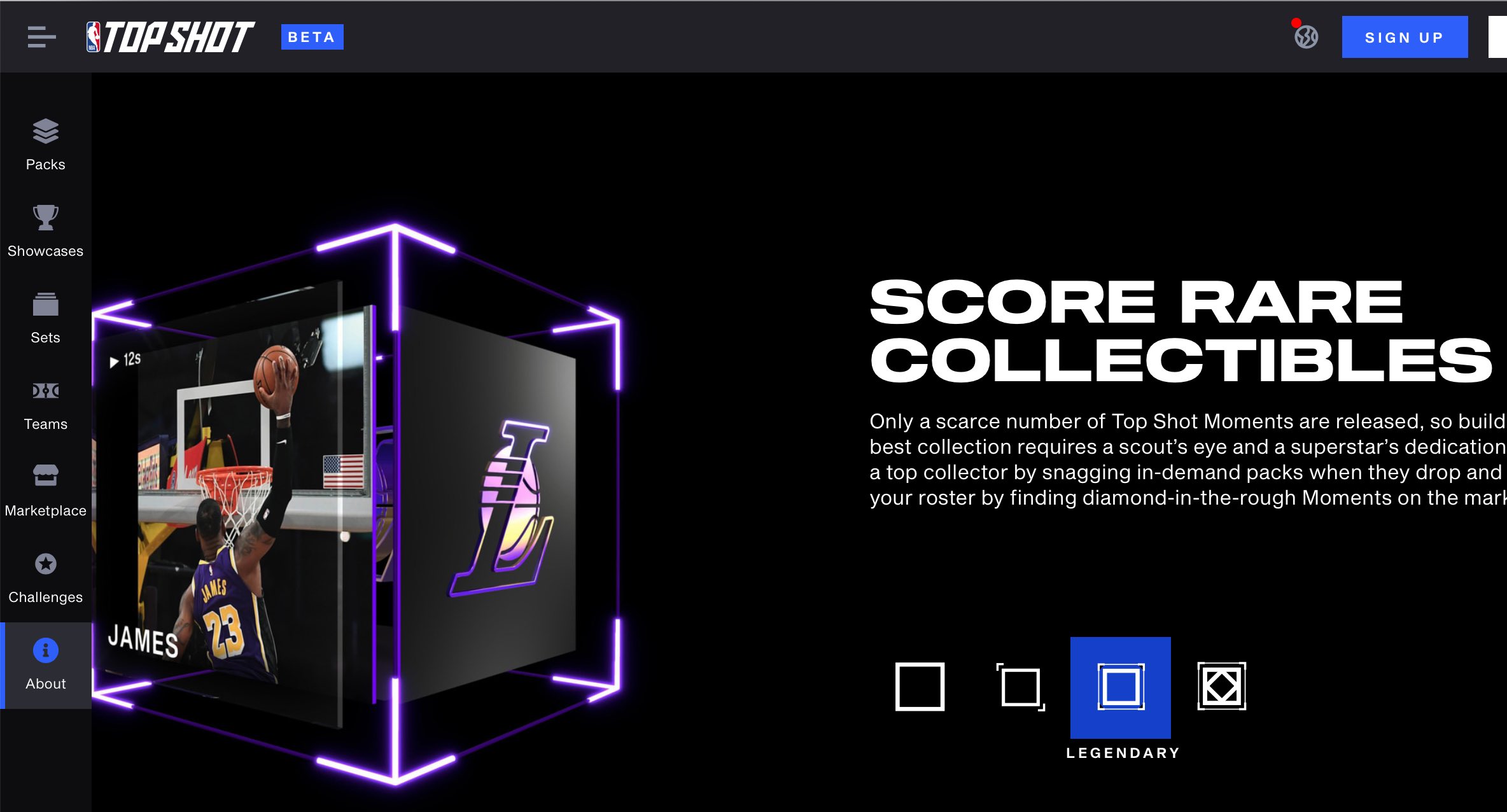 The NBA has licensed their brand and content to Dapper Labs for a new type of collectible pack marketed as "Top Shot". Top Shot is like baseball cards, coming in digital foil packs, but with videos and a marketplace for trading. This is the evolution of a breakout hit CryptoKitties a couple years ago by the same developer. Now they've launched a produced in partnership with one of the biggest sports franchises.
Top Shot Product Video
You can watch the developer's explanation of the product and how the blockchain side of it works on YouTube. It uses a brand new blockchain made by the same developer, described below.
Design + Blockchain
This is a great example of thoughtful product design to reimagine how a classic type of entertainment works. Many blockchain-focused projects start at the technical level and struggle to deliver designed products that are useful for everyday people. Top Shot doesn't lead with the blockchain side, but clearly Dapper Labs has built on their success with CryptoKitties and they understand the power of having trading baked in. Blockchain-linked digital items are perfectly suited to these kinds of marketplaces.
Flow
Unlike CryptoKitties, Top Shot is built on a new public blockchain developed by Dapper Labs called "Flow".
The Flow blockchain uses the Flow token, of which about $20 million worth was sold in the last couple months by Dapper Labs. It's a new blockchain explained here but I'm unclear on whether or not it's a public blockchain yet.