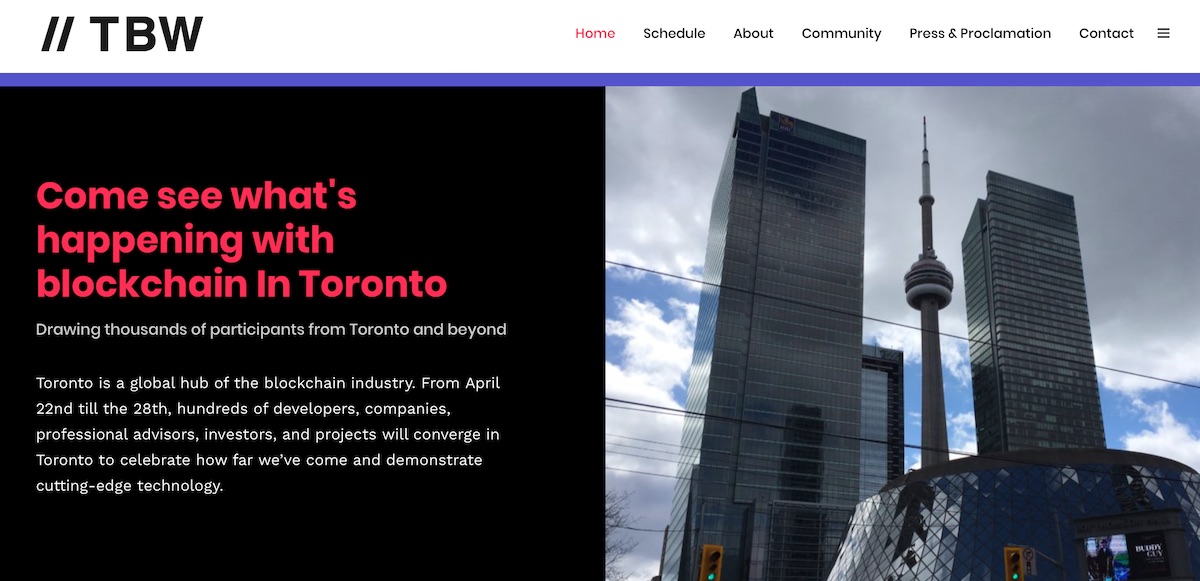 Toronto Blockchain Week was a huge success last week. We managed to rally our vibrant, diverse community of educators, businesspeople, developers, government, and the public, to attend 47 different events across Toronto. Thousands of people attended the week's events, and I was impressed by the calibre of the events I attended (unfortunately there were so many that I only attended about a third of them). Here are just a few of the organizations that ran/helped run events last week:
AION, Algorand, Alt 5 Sigma, Bennett Jones, Bitbuy, Bitcoin Bay, Bitvo, Blockchain House, Blockchain Hub, Blockchain Research Institute/BRG, BlockX Labs, Chainsafe, Chamber of Digital Commerce, CipherTrace, Coinberry, Coinchange, Deloitte, Dentons, George Brown, Globenova, Grant Thornton, IEEE, Krawlcat, McCarthy Tetrault, Miller Thomson, MLG Blockchain Consulting, Northern Block, Novera Capital, Osler, Outlier Ventures, Pegasus, Polymath, Rocktree Capital, Schulich School of Business, SigOne Capital, Skrumble, University of Toronto, Untraceable, VirgoCX, and many more. Toronto has a lot to offer the world of blockchain.
Broad Community Involvement
Toronto Blockchain Week was a great demonstration of what Toronto has to offer. I'm very proud that our city managed to bring out a crowd to even the most specialized events (e.g. institutional crypto trading).
Government Outreach: Ontario and City of Toronto
We had particular success in our efforts to bridge the gap between the startup community and government. The Mayor of Toronto provided an official Proclamation, the Ontario Minister of Finance declared his support for the week, and many officials from other aspects of the Ontario and Federal governments participated in sessions throughout the week. Part of Minister Fedeli's speech about the Toronto blockchain industry is below. Toronto Blockchain Week showed the strong support that exists in Ontario for the innovation economy, of which blockchain is at the forefront.
Minister Vic Fedeli's Speech at BRG
Thank You To The Team
A big thank you to my co-founders: Eden Dhaliwal, and Marek Laskowski. The three of us are particularly grateful for our hard-working Project Manager, Shane Gotkin, and the support of the wider blockchain community. The Steering Commitee for Toronto Blockchain Week included Anthony Di Iorio, Hilary Carter, Peter Todd, Chris Housser, Emma Todd, Andreas Veneris, Amber Scott, Victor Li, Genia Mikhalchenko, and Iliana Oris Valiente. We also had the support of 18 Ambassadors, including some in other cities: Tracy Leparulo, Brad Kirby, Jacques Yaakoub, Karla Vilhelem, Jonathan Ip, Guarav Sharma, Louise Doan, Jerry Qian, Liza Horowitz, Amy Trachter, Martin Rerak, Sunny Ray, Michael Jonsson, Gianni D'Alerta, Josh Hurwitz, Elena Yunusov, Marc Lijour, and Mike Olthoff. We also had the support of many others throughout the city. It takes a village.
A Few Photos
We'll soon have a photo page with comprehensive coverage of Toronto Blockchain Week (on torontoblockchainweek.io), but here are a few of my photos that give an idea of what the week was like: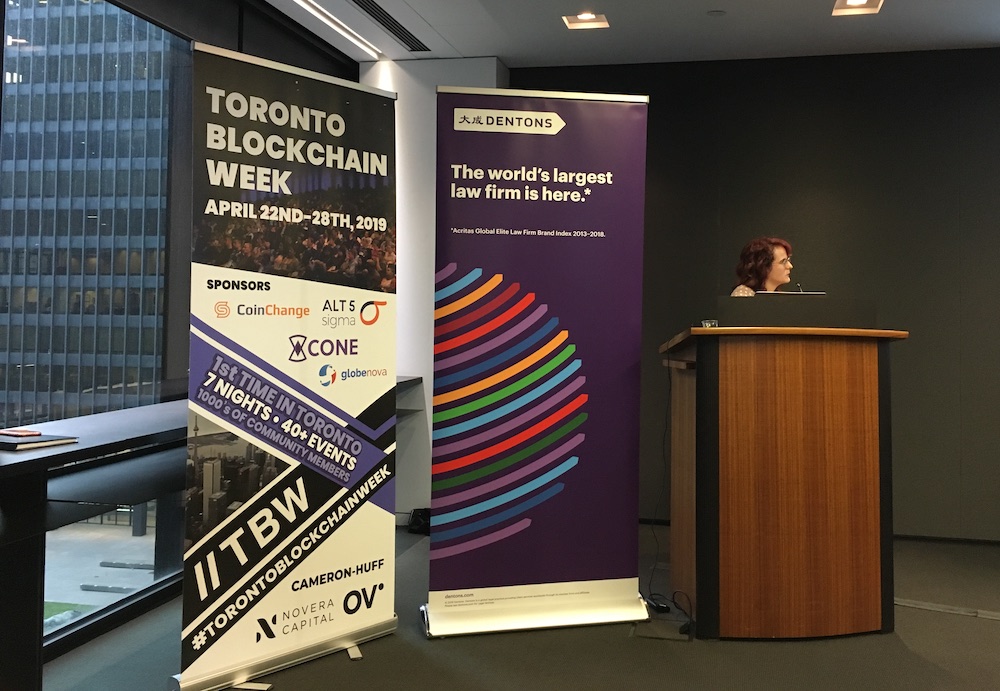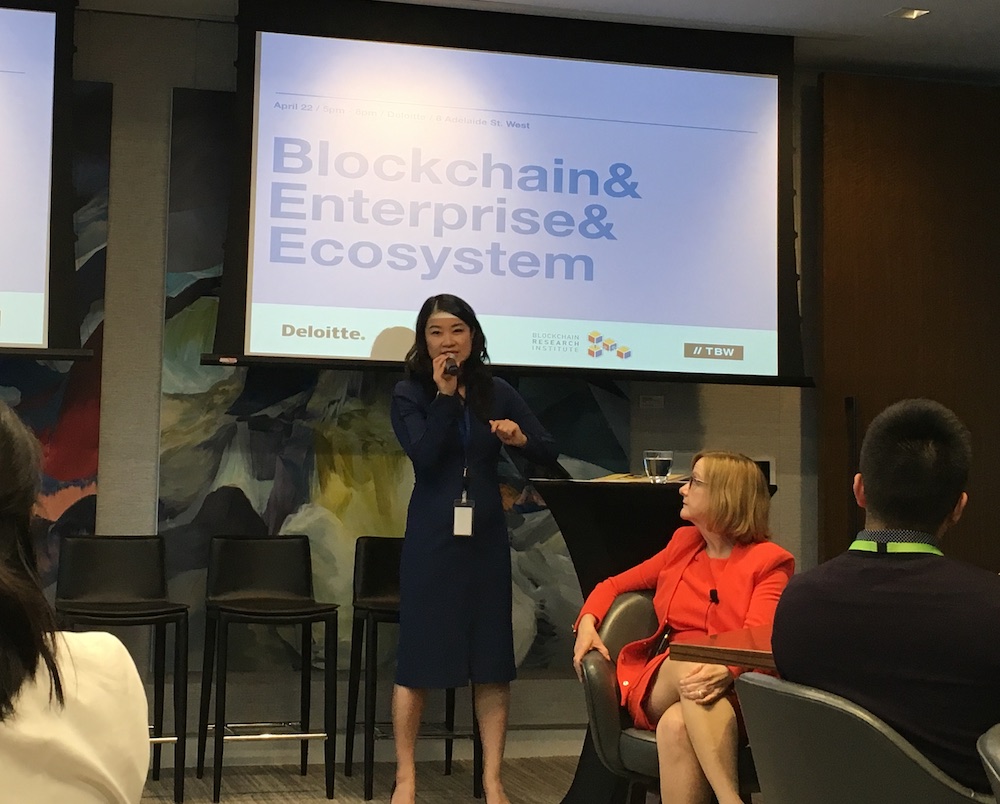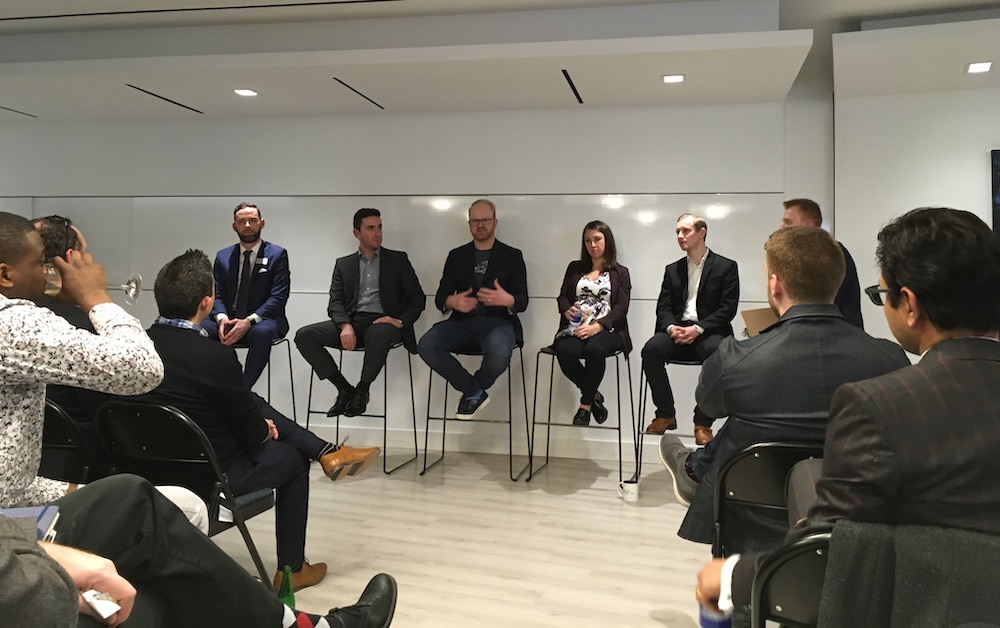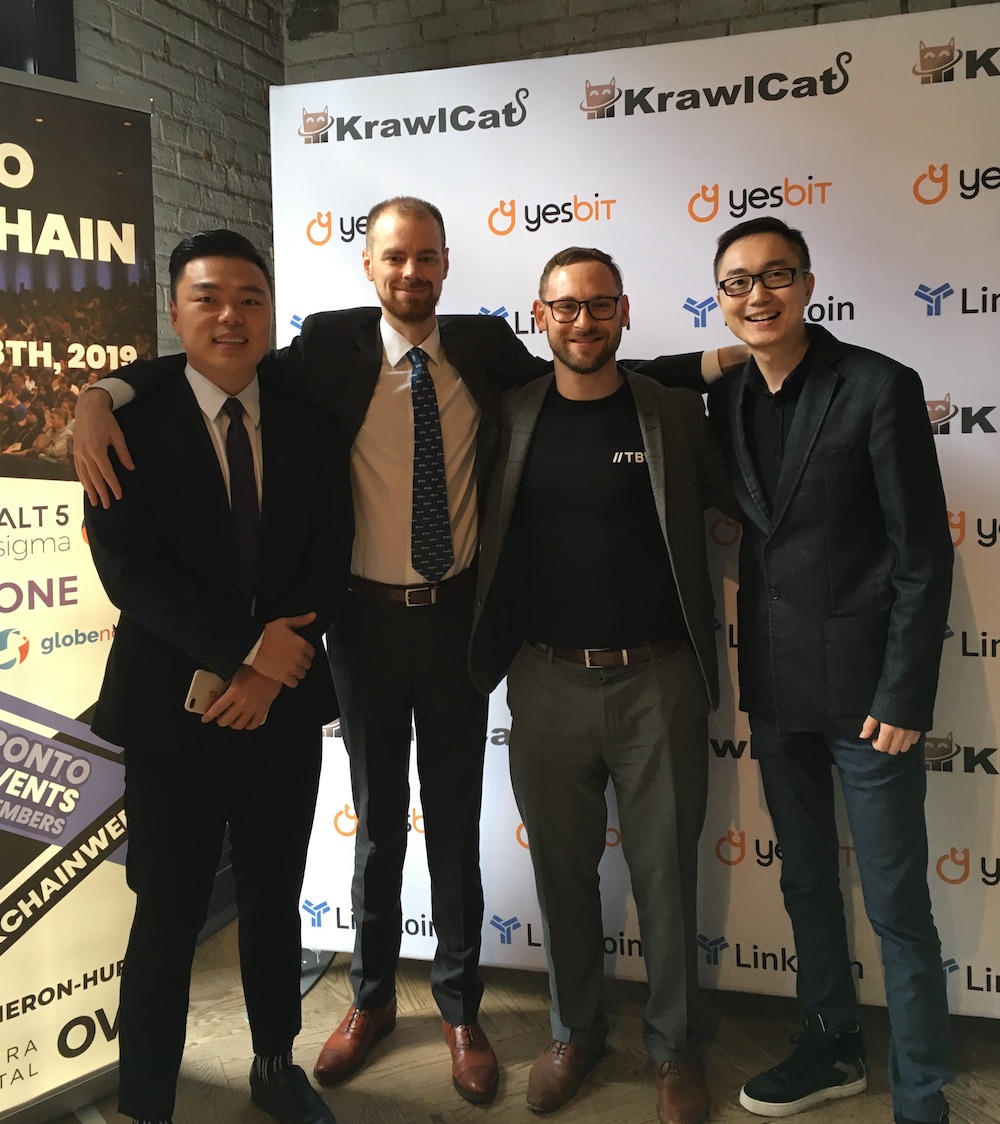 Toronto's Proclamation of Blockchain Week
The official Proclamation can be found at https://www.toronto.ca/city-government/awards-tributes/tributes/proclamations-congratulatory-scrolls-and-letters-of-greeting/proclamations/proclamations-2019/, and it is reproduced below.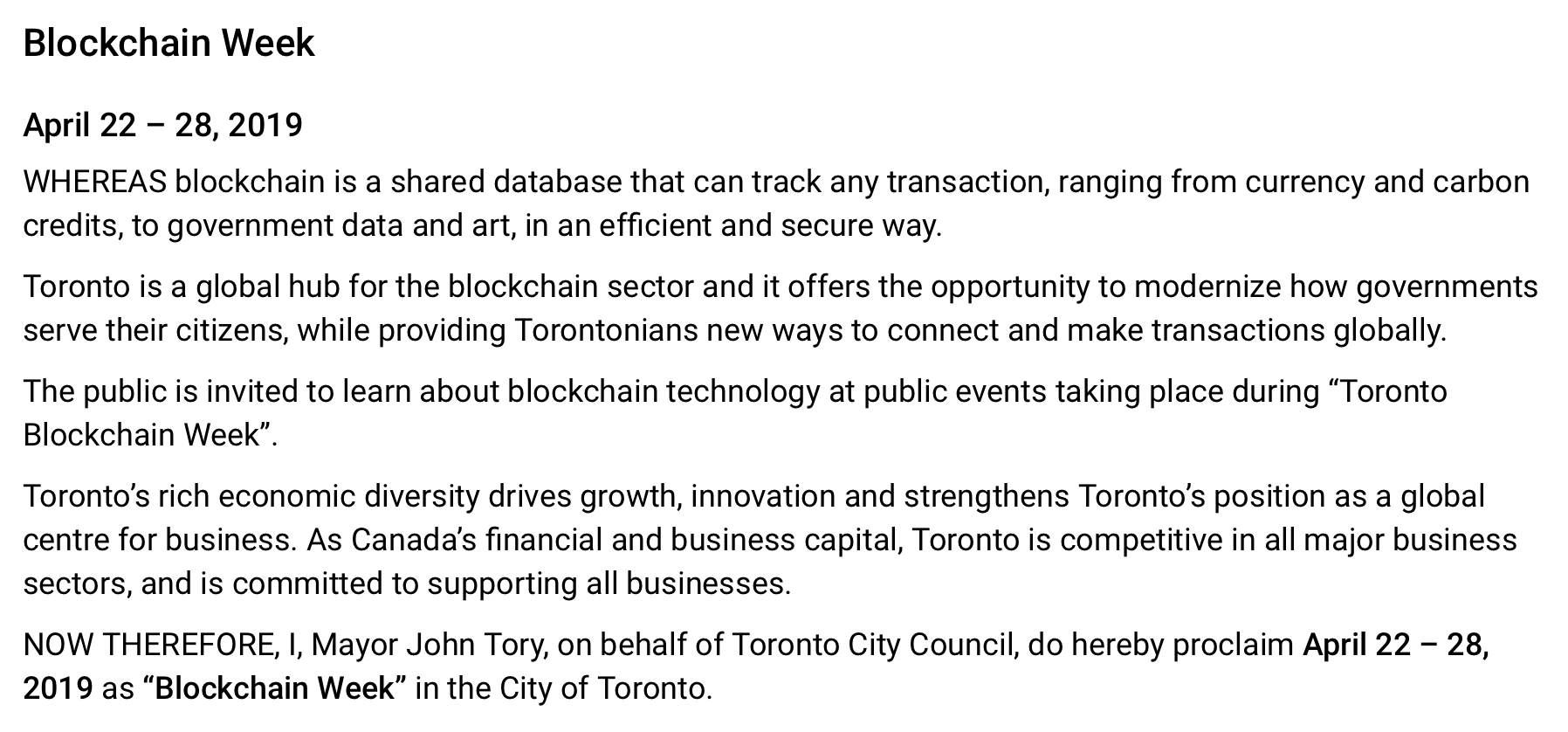 Next Year
So many people have asked me about next year's Toronto Blockchain Week. There will definitely be one next year and we set this year up with an eye to the future. Stay tuned for updates!