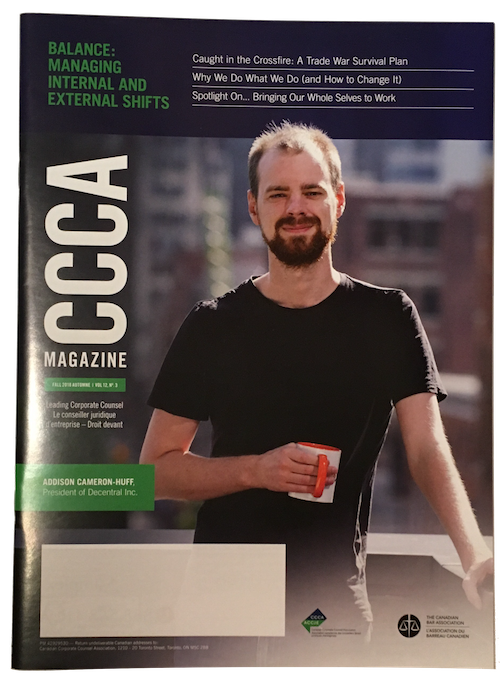 A lawyer who has been counsel to Ethereum cofounders, a Bitcoin code contributor, exchanges in three countries, and dozens of cryptocurrency companies. A lawyer who's drafted token sale agreements, consulted for a Big 5 bank's capital markets group, founded several Internet startups, and started his career at Canada's largest law firm.
A lawyer who's run a 30-person cryptocurrency wallet company, coded a law search engine used by the US Department of Justice, and won Yahoo's international student programming competition while in law school. A lawyer who taught a pioneering cryptocurrency law course at University of Toronto law school.
Addison Cameron-Huff, co-founder of Toronto Blockchain Week and a leading digital asset lawyer since 2014. That's who you want on your team as you build the next generation of blockchain products. Schedule a consultation today.